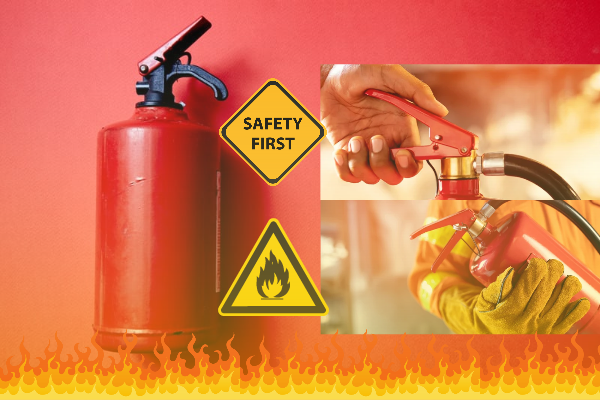 Fire and Safety Management:
The duration of this full-time diploma program, The BRD Group Diploma in Fire and Safety Management, can range from six months to one year, based on the policies of the college and the curriculum chosen. As a manager in charge, a fire and safety officer, a manager of health and safety, or another position, this open course can help students advance in their careers and find better employment possibilities.
Candidates must possess a qualifying diploma from the 12th grade in order to pursue a diploma in fire and safety management. Compared to other courses, its eligibility requirements are straightforward. Whether you studied science, the arts, or commerce in high school, you are still eligible to enrol in this course. You can enroll this course accordingly while paying in installment which costs Rs.30,000 TO Rs.1,00,000.
There is no entrance exam for applicants; instead, their merit is the most important factor in determining acceptance to this program. Deserving students can even receive scholarships from BRD Group to advance in their chosen careers.
ELIGIBILITY
10+2 or 12th-grade pass from a recognized board, regardless of the stream (Arts/Commerce/Science) (can be CBSE, ICSE, State Board).
AGE LIMIT
Maximum 35 Yrs (Maximum age 30 years for SC/ST candidates).
What is a Diploma in Fire and Safety Management?
The Diploma in Fire and Safety Management offers an in-depth examination of risk, management, and possible responses to fire accidents. The primary goal of this program's curriculum is to provide candidates with a comprehensive understanding of preventative measures that can be used in emergency situations.
The curriculum for the diploma in fire and safety management comprises mostly training sessions based on actual occurrences and scenarios as well as simulated drills. The program primarily concentrates on imparting knowledge of the science related to fire and firefighting.
Job profiles and roles after a fire safety course from BRD:
After getting yourself a one-year fire safety diploma certificate from BRD, you can have a wide range of opportunities in the field of fire safety. Starting package of a fire safety officer is around 4 to 5 lakhs P.A. Here are some of the job profiles that you can indulge in once you get a fire safety diploma certificate.
Fire safety executive.
Safety Officer.
HSE Training.
Safety Management.
Construction Safety.
Industrial Safety.
fire supervisor.
The safety officer is also primarily responsible for collaborating closely with outside fire departments in order to create a powerful and feasible emergency preparedness plan.
They plan and/or organize routine fire safety assessments when it comes to carrying out inspections. Such inspections typically include the evaluations of house fires as well as the assurance of property safety. It is a tough job and thus they have a high level of responsibilities on their head and some of them are mentioned below.
Maintain the condition of all fire and safety appliances in a business at all times.
Make certain that there are well-developed plans in place for the easy evacuation of people in a building in the event of a fire.
Perform periodic fire safety checks.
Within a specific organization, enforce safety codes and regulations/guidelines.
Carry out general fire safety rules and procedures training and enlightenment of coworkers or employees.
Address any violations of safety codes that occur within the organization.
The main focus of the diploma program in fire and safety management is on planning, implementing, controlling, and monitoring fire safety standards and making sure they are upheld. Explosions or other incidents could result in fire disasters in any infrastructure. The manager in charge of fire and safety finds ways to prevent accidents and makes sure that all infrastructure components are used in accordance with safety regulations.
Students who want to pursue engineering in a related field would benefit greatly from choosing the Diploma in Fire and Safety Management diploma course. Programs for a diploma in fire and safety management successfully integrate examples from real-world situations. The science related to flame and firefighting is essentially the main topic of the program. Topics in this course include safety and prevention in the chemical and petrochemical sectors, refineries, and oil rigs.
Seat Reservation Procedure:
1.
Candidates who are interested in booking a seat can do so by downloading the application form from the website.
2.
If you meet the eligibility requirements, you can reserve your seat by sending a reservation amount of Rs.5,000/-. The reservation receipt will be emailed to you right away. The remaining course fee must be paid as specified by the institute.
3.
Those who are awaiting their (10+2) results may also submit the completed Application form along with the reservation fee (Seat Reservation Receipt will be sent immediately).
Why Should You Study Fire and Safety Management?
Through lengthy and taxing training and study sessions, the program assists the applicants in developing into competent safety personnel. The need for more safety workers has increased significantly along with the increase in risk factors.
A Diploma in Fire and Safety Management program can be beneficial for those who want to pursue engineering in this area. Although the majority of the work prospects in this industry are tied to security and catastrophe management, the opportunities will gradually broaden. The reason for this is that as the sector grows, so does its demand for safety precautions.
These accidents frequently occur in the mining sector, the Oil and Natural Gas Corporation (ONGC), the Central Industrial Security Force (CNSC), and other sectors owing to human error or defective equipment. These places typically have a large workforce, and any slight accident might result in the loss of numerous lives. The fire official must therefore take the appropriate safety precautions.
Job Profiles for a diploma in fire and safety management
The primary goal of the Diploma in Fire and Safety Management is to teach students how to deal with similar real-life situations with courage and strength while remaining calm and protecting other people's lives. In the age of technological growth and innovation, safety is one of the most crucial and critical issues.
The safety of those working in any industry, whether in the public or private sectors, as well as the machines they use and the products they produce, must always come first because any accident can be brought on by carelessness. To prevent this and lower the likelihood of one, teams made up of experts in this field are frequently appointed to take the necessary precautions and keep everyone safe.
Future Potential of a Fire and Safety Management Diploma
To protect everyone and prevent major asset losses due to these types of accidents, every industry is obligated to implement fire security measures. As a result, it's kind of an always in-demand profession. In other words, the demand in this industry will continue to rise as long as the industries continue to grow.
Even a small number of students who are interested continue their studies in this area so they can learn more and develop better prevention tactics, or they can work in the technological sector to enhance security equipment for human welfare and security.
By giving them improved career opportunities in both the private and public sectors, the diploma in fire and safety management program transforms the students into professionals in the field of fire safety management.
They may be given jobs in companies, petrochemical plants, and other industries. individuals can also join government firefighting offices or work as lecturers or trainers in fire safety training facilities.